"It seems to me that the natural world is the greatest source of excitement; the greatest source of visual beauty; the greatest source of intellectual interest. It is the greatest source of so much in life that makes life worth living." Sir David Attenborough
Apart from having the voice of an epic narrator, David Attenborough's documentaries have become incredibly popular because his sentiments above are spot on. The natural world is truly captivating. But more so than that, if you have walked through a park, hiked in a mountain range or been on a safari, you will feel something deeper. You will know the subtle and sometimes inexplicable feeling of a connection with nature. Once you've felt it, you begin to realize that we should be doing everything we can to conserve wildlife. Not only for the intrinsic value of other creatures but for ourselves as part of these ecosystems. Wildlife conservation is multifaceted and complex. There are stakeholders in many fields doing amazing work, but I'd like to highlight just some of the ways in which ecotourism has the power to protect.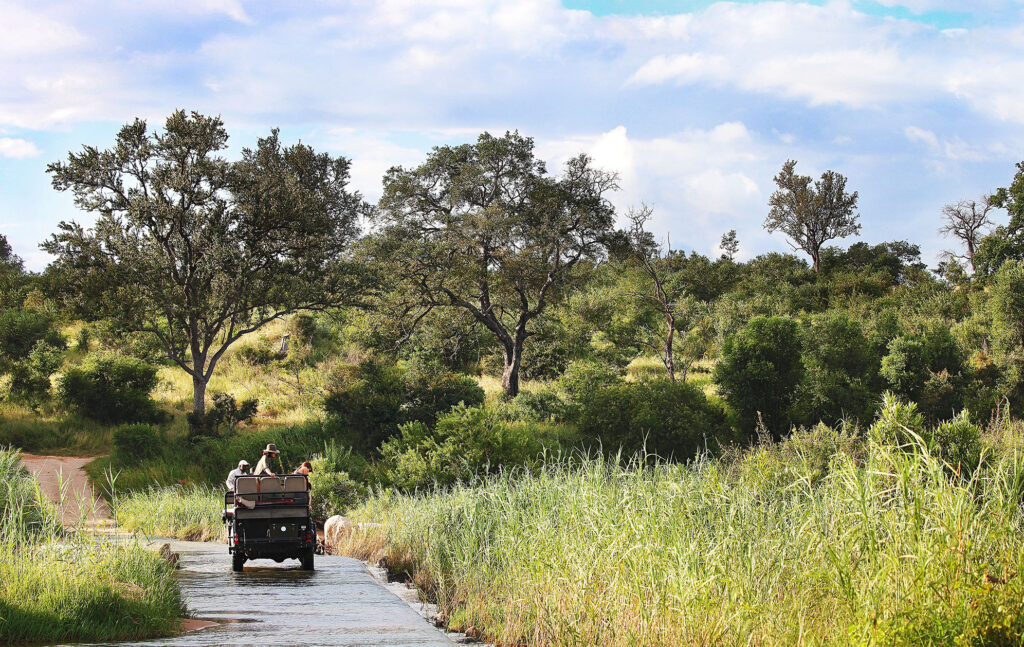 What's wildlife conservation?
Wildlife conservation is the act of protecting natural ecosystems and the lifeforms that inhabit them. However, there are many different approaches to conserving wildlife. Biologists spend countless hours in the field conducting research and compiling data into academic papers. This research provides us with crucial insight into the ongoings of the natural world around us. It also gives us substantial information concerning the effects of our activity on this natural world. Game Rangers throughout Africa and around the world risk their lives protecting national parks and reserves.
Activists, journalists, and photographers, passionately tell conservation stories. Their efforts not only raise awareness around conservation but also assist in generating funds for conservation initiatives. They alert us to what's going on and what we can do to aid conservation efforts. Safari lodges directly benefit from the existence and protection of wild spaces. People working on game reserves build careers around the animals that inhabit these protected areas. Hence it is of vital importance that safari lodges play a role in wildlife conservation. By building a sustainable development model within the economy of wildlife, they ensure and protect their own living.
Londolozi and Wildlife Conservation in Sabi Sands
Modern-day wildlife conservation requires the creation of a safe haven where the free movement of animals, safe from hostile human incursions, is made possible. This has been achieved in the Sabi Sand Game Reserve as a collaborative effort in which Londolozi plays a key role. This is made possible by the deployment of dedicated field rangers who provide vigilant protection of the reserves' borders, fences and gates. They are supported daily by modern technology such as aerial surveillance, which acts as a force multiplier to assist them in effectively protecting the reserve. Of great concern has been the increase in rhino poaching over the past several years.
Londolozi contributes US$300 000 a year for anti-poaching efforts in the Sabi Sands Game Reserve, and, together with our neighbours, we have successfully reduced poaching in the reserve by 97% since 2015. While the plight of Africa's rhinos is famous, wildlife conservation efforts directed towards these animals have a broader impact. Rhinos are an umbrella species. This means that by protecting their habitats, conservationists are contributing to the protection of many more organisms.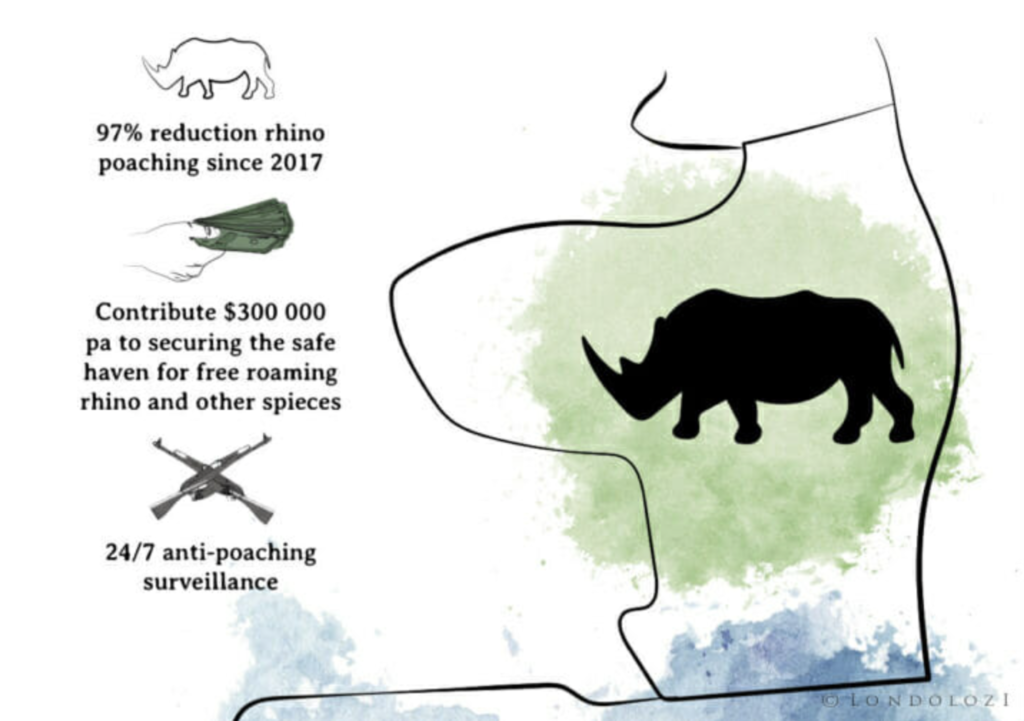 Importance of New Technologies in Creating Safe Havens for Wildlife
We may be living out in the bush, but just like many other aspects of the world today, we too are moving into a more technologically advanced era. A major part of our wildlife conservation model is harnessing the powers of new tech in order to protect our wildlife. We are currently using state-of-the-art technology and artificial intelligence supplied by our partners Dimension Data and Cisco. These companies are two of the world's leading information technology providers. Through their technology, we are able to detect poachers before they have even fired a shot. This is an important step forward in the fight against poaching. Until now the poachers' crime was not discovered until it was too late. Technology and intelligence networks have altered this equation in our favour.
An Ancient Art and Modern Science
Apart from antipoaching efforts which directly protect wildlife on a daily basis, there are other two aspects of wildlife conservation at Londolozi, the Sabi Sands Game Reserve and throughout Africa. The ancient of Tracking and modern science are paradoxically working alongside each other here in the bushveld. Through their skill and knowledge, the original leopard trackers at Londolozi were quite possibly the first people to habituate the elusive leopard. Generations later, due to the relaxed nature of the predators here, guides and trackers, across the Sabi Sands, are able to play a role in wildlife conservation. By collecting data from thousands of sightings each year, they are actively contributing to scientific research.
We have the unique opportunity to observe wild leopards in their natural environment. We can record and document rarely seen behaviours and submit them to ongoing research. Panthera is the big cat conservation organisation conducting studies, and spending a bit of time on their website will give you a good indication of the amazing work that they do. The legacy of the original trackers is not only present in the behaviour of the leopard here. It is present in the people too. The gifted individuals inspired the foundation of the Tracker Academy, whose graduates go on to find successful careers in tourism and conservation.
Wildlife Conservation
At Londolozi, we see wildlife conservation as a kinship model between people and animals. One that can be, and has been, replicated around the world. The early trackers at Londolozi opened the door for modern research here. Anti-poaching teams protect our wildlife which in turn looks after our own wellbeing. Our guests, just by coming on safari, contribute to all these efforts.
Sir David's words are quite profound, but I think many would agree with his thoughts. When I reflect on them I am filled with gratitude for the work that all wildlife conservationists do around the world.
Join our global tribe:
As a Londolozi Ripple Fund supporter you join a global tribe of people who hold the belief that the restoration of the planet can only come out of a profound shift in human consciousness.
We have established a Londolozi Ripple Fund Impact site where you can follow regular updates of projects and donations as they unfold.
For more information or if you would like to make a donation and start your own ripple effect, please reach out to us on ripple@londolozi.co.za