Every ripple begins with a single drop.
To make a fast Donation this Giving November 2023 and contribute click here.
What is Giving Tuesday?
Giving Tuesday is a global day of charitable giving, that takes place on the Tuesday following Thanksgiving in the United States – which falls on the fourth Thursday of November. Originally, it was established as a response to the consumerism of Black Friday and Cyber Monday and is meant to kick off the charitable season and promote philanthropy. Giving Tuesday encourages individuals, organisations, and communities to come together to support various charitable causes and make donations to nonprofits, charities, and other initiatives that are simply doing good in the world. It has become a global movement, this day is a day of giving to make a positive impact on your community and beyond.
During November, as we do each and every year, we open our hearts wide, embracing the essence of Giving Tuesday for an entire month. We are extending a heartfelt invitation to our beloved global Londolozi family to embark on creating ripple effects all over the world. Getting to do good work in the world is the greatest privilege, it inspires me to dream bigger, not just for the community surrounding Londolozi, but for our country and our world as a whole.
A wonderous spirit has awakened at Londolozi. It's a spirit fueled by boundless dreams, generosity, and the belief in a better world. As we usher in this magical month of charitable acts, we invite you to step into a world of imagination, compassion, and the unbreakable bond that unites us all – the spirit of giving.
Giving means different things to different people. I've been spending a lot of time thinking about what "giving" truly means to me while writing this blog. The Londolozi Ripple Fund has shown me exactly how much the act of giving can mean to people – I've witnessed first-hand how the smallest of gestures can completely change lives. With the Ripple Fund, I have had the extreme privilege of meeting the most wonderful people – all of whom seem to ooze sunshine and give back in their own ways even if it means they are less off because of it. I've been incredibly moved by the entrepreneurial ambitions of some who don't have much, have seen the love and passion in young students who, despite the odds, are receiving a world-class education, and men and women who have dedicated their lives to the conservation and preservation of Africa's wild animals.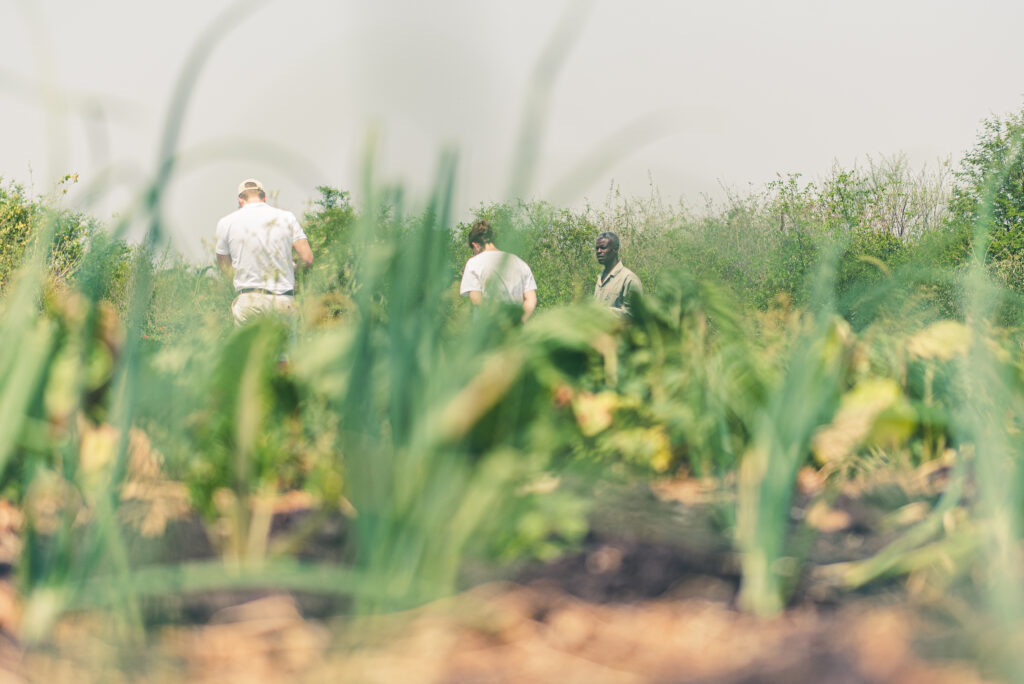 When I came across this quote by Mother Theresa, it summed up exactly how I feel about giving.
"We know only too well that what we are doing is nothing more than a drop in the ocean. But if the drop were not there, the ocean would be missing something" – Mother Theresa
I've learnt over the years, that I am my most fulfilled when I am giving my time – it is critically important for me to spend time in the communities surrounding Londolozi, learning more with others who too uphold the African spirit of Ubuntu; I am because of you. Just imagine all of the possibilities when we stand together as a global community, creating profound ripple effects that swell from even the gentlest pebble cast into the waters of kindness.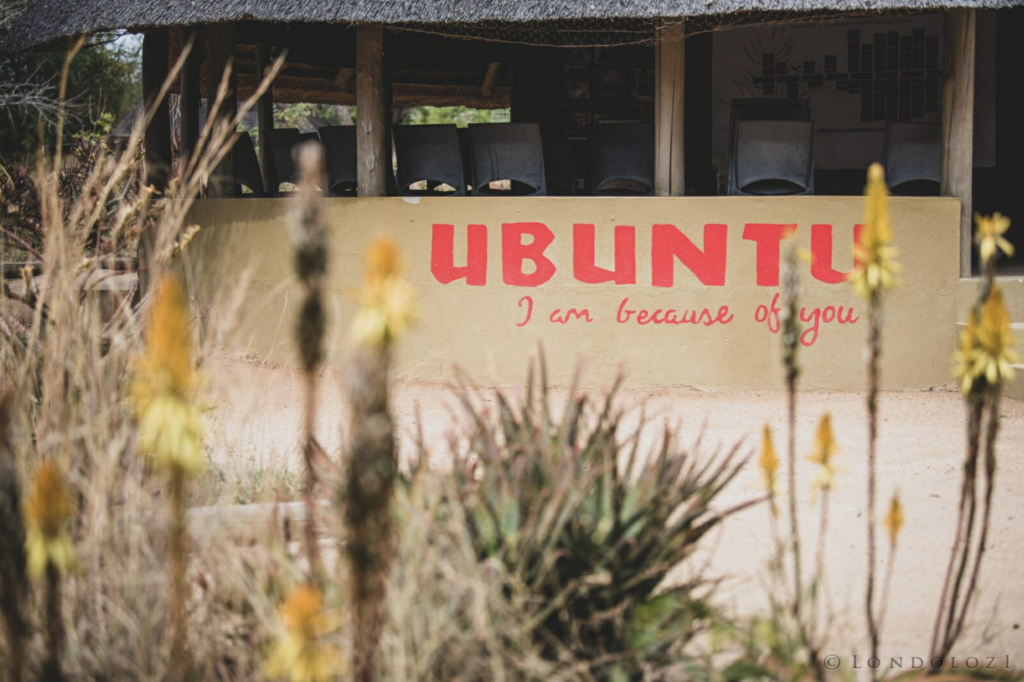 Every ripple begins with a single drop. Help us create waves of change that will resonate far beyond this month.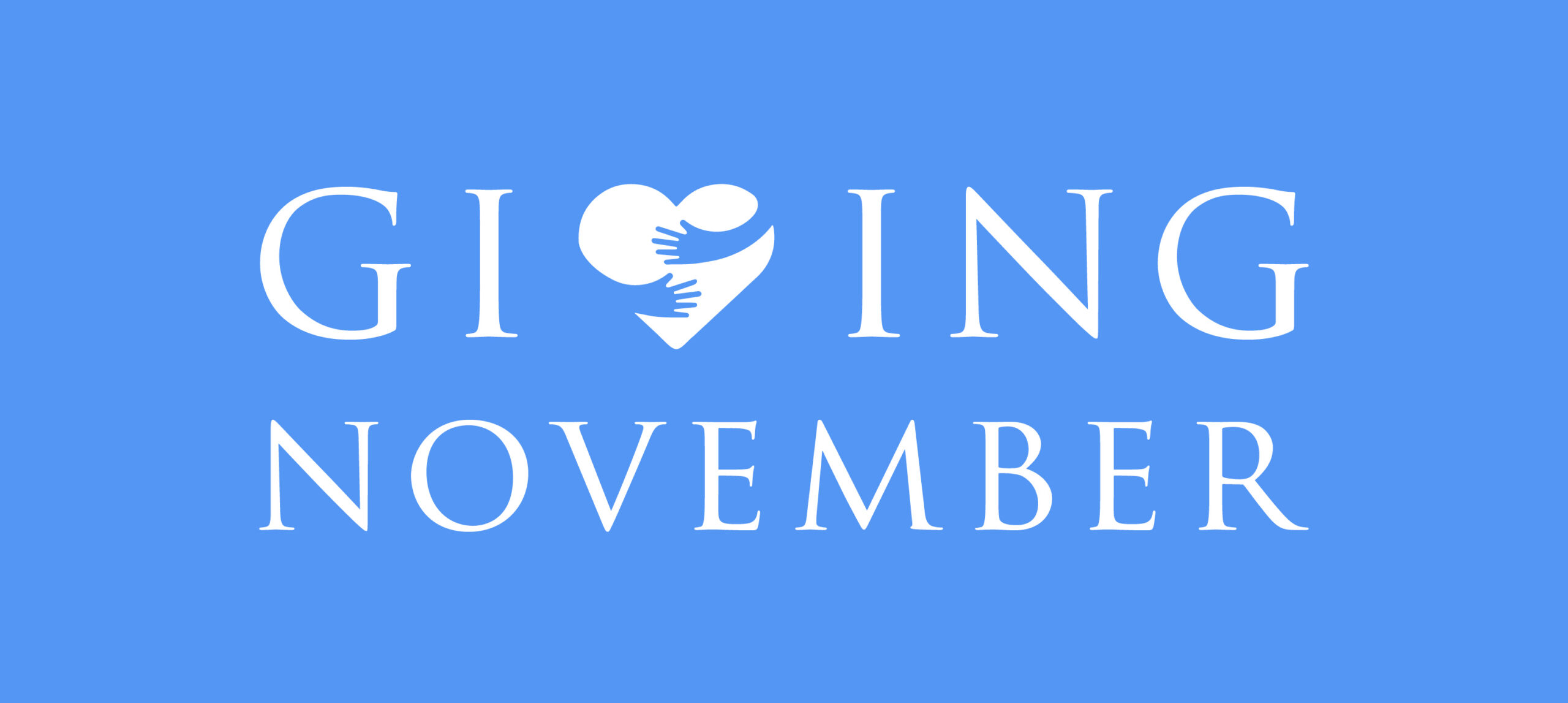 Create Ripple's With Us
Here are some of our favourite partners that you can select from this Giving November.
Create a wave of change with the Ripple Fund Small Businesses and Entrepreneurs
To contribute to the small businesses and entrepreneurs click here.
Four remarkable entrepreneurs and small businesses radiate as beacons of light and hope within their communities, casting a resilient light amidst the trials and tribulations of daily life in South Africa. Not only do these four wonderful businesses provide Londolozi with an abundance of fresh produce, but they also breathe vitality into their own localities, challenging the odds stacked against them. With the right level of support, these individuals have the potential to dream of not just thriving businesses, but also of a profound transformation in their communities and for their families, firmly planting roots for a brighter more sustainable future.
The passion we feel when visiting these farms is a poignant testament to the enduring power of community, where our collective efforts can transcend adversity and nurture the boundless potential that resides in us all. This year has been one of immense growth for the farmers we have partnered with, the images below are just some of the ways in which the Ripple Fund has made a tangible difference to individuals and their businesses.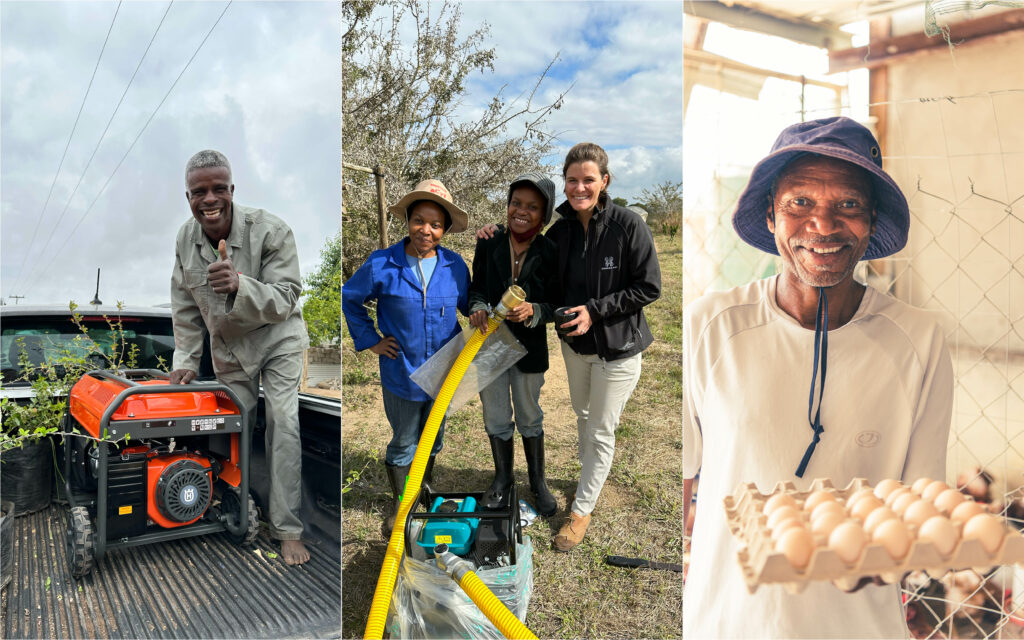 Create a wave of change with the Good Work Foundation
To contribute to GWF click here.
The transformative work that is being done at the Good Work Foundation is very very close to our hearts, and every day we work to make sure this NGO is supported. Here, learners are not just students; they are seekers of brighter horizons, and the GWF is the bridge that guides them there. The support provided to these eager minds throughout the years is nothing short of life-changing, and it's through this support that learners are given the wings to soar, dreams to chase, and futures to embrace. The Good Work Foundation's commitment to reimagining education in rural areas goes beyond its classrooms; it's about nurturing the seeds of potential in every young heart. As we celebrate Giving November, we reflect on this remarkable organisation for its unwavering dedication to reimagining education, one student at a time. Just imagine, with the right level of support, together we can continue to bring world-class, digital education to rural communities in Africa – forging a future as promising as anyone on the planet. Eleven years in, the Good Work Foundation has successfully piloted, launched and conducted its two core educational programmes across six campuses, and four career training academies at the Hazyview Digital Learning Campus. We've already seen thousands of young people experience the power of wonder-filled learning.
It's remarkable to watch the human spirit come back to life if children are given a chance to dream.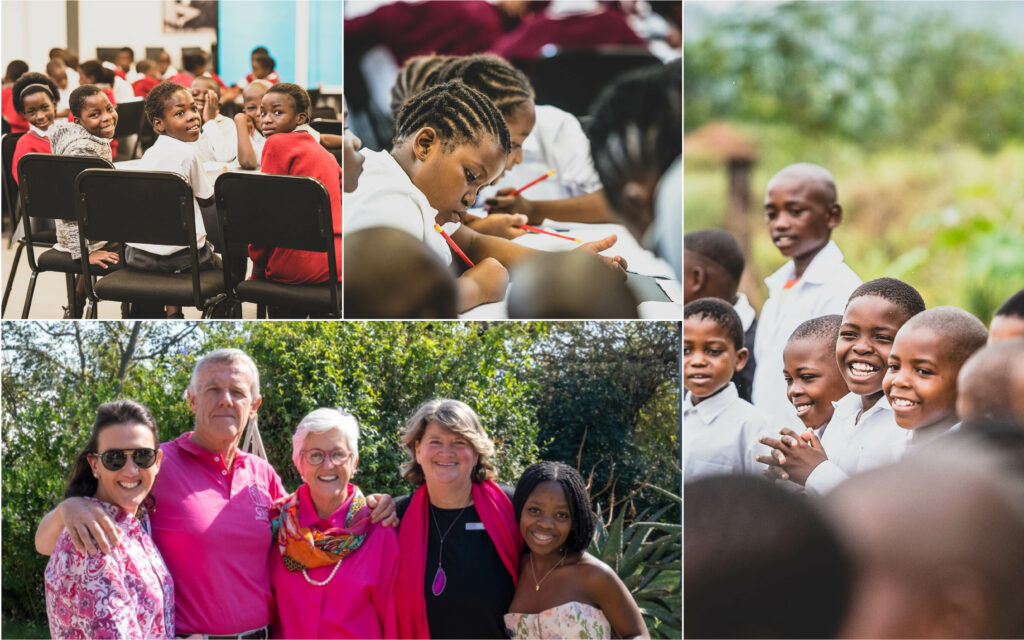 Create a wave of change with the Rhino Guardians and Tracker Academy
To contribute to the Rhino Guardians and Tracker Academy click here.
At our core, we have always been profoundly committed to not only safeguarding Africa's precious treasures that grace Londolozi, but also to preserving the ancient skills intrinsic to their protection. This dedication takes form in two very special organisations – the Tracker Academy and Rhino Guardians project. More than just conservation efforts, they embody our promise to nurture, protect, and defend our natural world.
Tracker Academy
Established in 2010, the Tracker Academy stands as a beacon of ancient wisdom, imparting to the next generation of stewards of our ancient heritage an unparalleled ability to read the hidden secrets of the wilderness. The enduring partnership between Londolozi and Tracker Academy has spanned 14 years, and we have seen the immense impact that this relationship has had, not just in our own community but throughout Africa. This partnership has played a pivotal role in nurturing the next generation of trackers through scholarships, vital resources, mentorship, personal growth and tracking skill development. These trackers have seamlessly integrated into our Londolozi family and have extended their expertise to numerous other safari lodges across Africa. Their invaluable contributions not only enrich the overall safari experience but also fortify our shared commitment to preserving the cherished wilderness and providing a world-class game-viewing experience. To date, Tracker Academy has successfully trained 220 professional trackers, with 91% of graduates now actively employed in conservation roles, collectively amassing an impressive 1300 hours of tracking experience per student.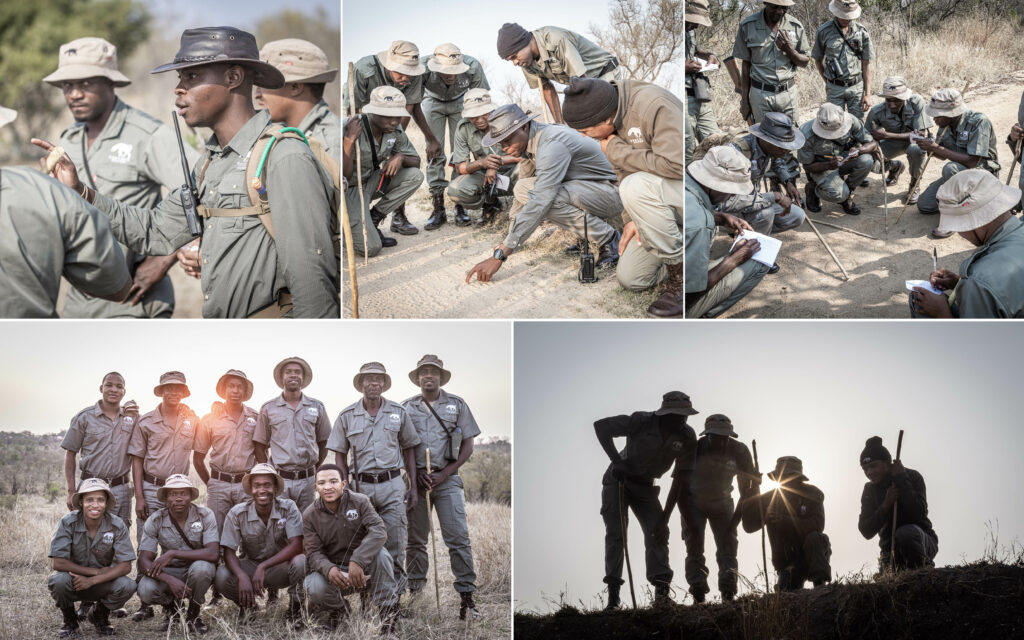 Rhino Guardians
In 2022, the Rhino Guardians project was launched in partnership with Tracker Academy and Londolozi, and it has proven to be a remarkable undertaking. This initiative is dedicated to nurturing the next generation of wildlife protectors, equipping students with the ancient and invaluable skill of tracking, completed by rigorous military training. Each student's comprehensive year-long training, which costs $7800 per student, encompasses accommodation, meals, training, accreditations and other items. With two groups of eight guardians admitted each year, the program combines training in Botswana and the Okavango Delta, followed by field patrols in Maun, where they gain hands-on experience in dealing with real poaching situations under the guidance of seasoned commanders. The course commences in January, and graduates ultimately become part of Bhejane, a group that safeguards Londolozi and several other reserves. The Rhino Guardians camp operates entirely off the grid, relying on solar power and sustainable wood sources! This year, the training camp for Rhino Guardians successfully commences, meeting the high demand for this critical program by accommodating two sets of eight students annually. To date, 100% of the Rhino Guardians are in anti-poaching jobs!
The Rhino Guardians project would not have been possible without the support of an exceptional group of long-standing Londolozi guests. We have a deep sense of gratitude to every one of you. Thank you for your unwavering support!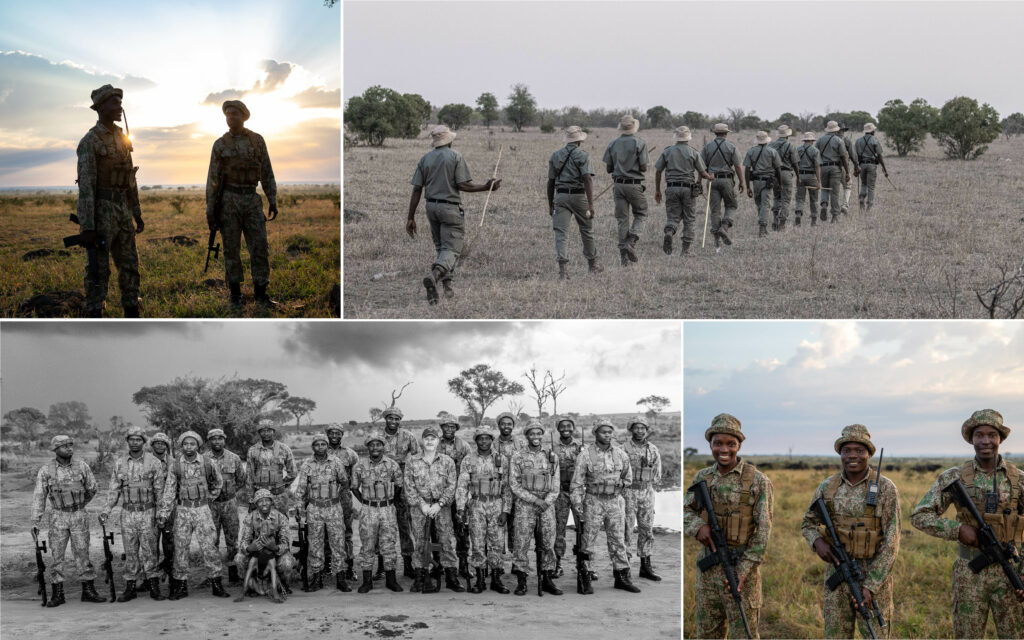 Just imagine, that with the right level of continued support, we can weave a tapestry of hope, commitment and shared responsibility as we tirelessly work to secure a future where our majestic species and our invaluable heritage stand the test of time, for generations to come.
As we embark on this magical journey through Giving November, we invite you, our global Londolozi Family to be a part of the ripple effect. Your heartfelt and kindhearted donations will have a lasting impact on the lives we serve, the land we cherish, and the animals we protect. Join us in extending a hand of compassion and kindness to our communities, our environment, and our future.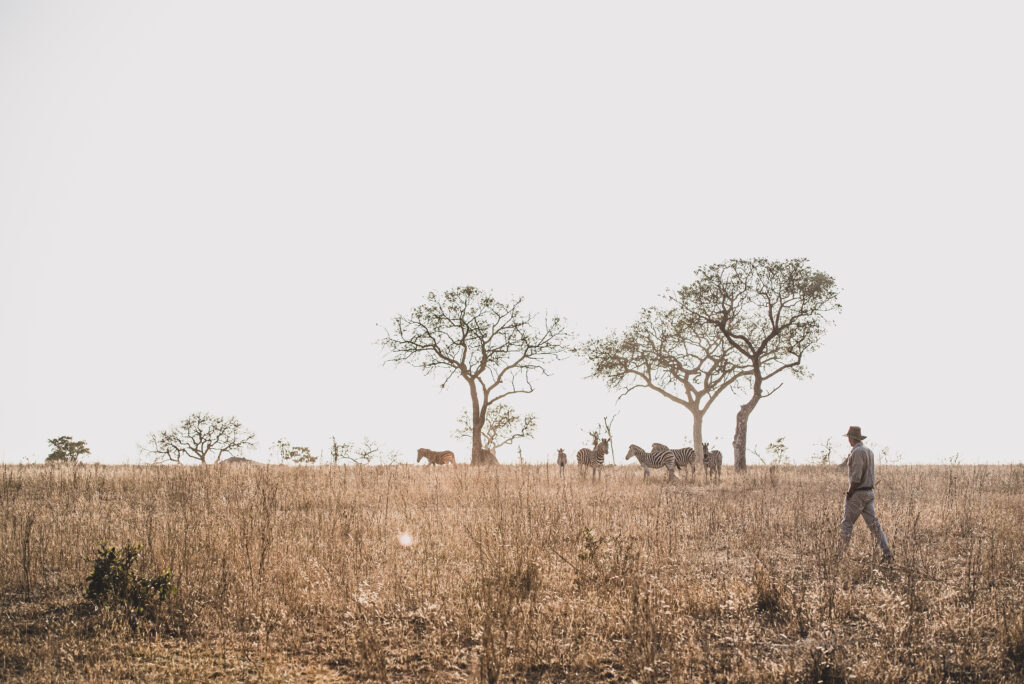 Stay in the Ripple
To stay connected, or to show your support during Giving November, please reach out to us at ripple@londolozi.co.za. To follow regular updates on projects and donations as they unfold and follow work that has already been successfully completed follow us on Instagram @ripple_fund and visit our Londolozi Ripple Fund Impact Site.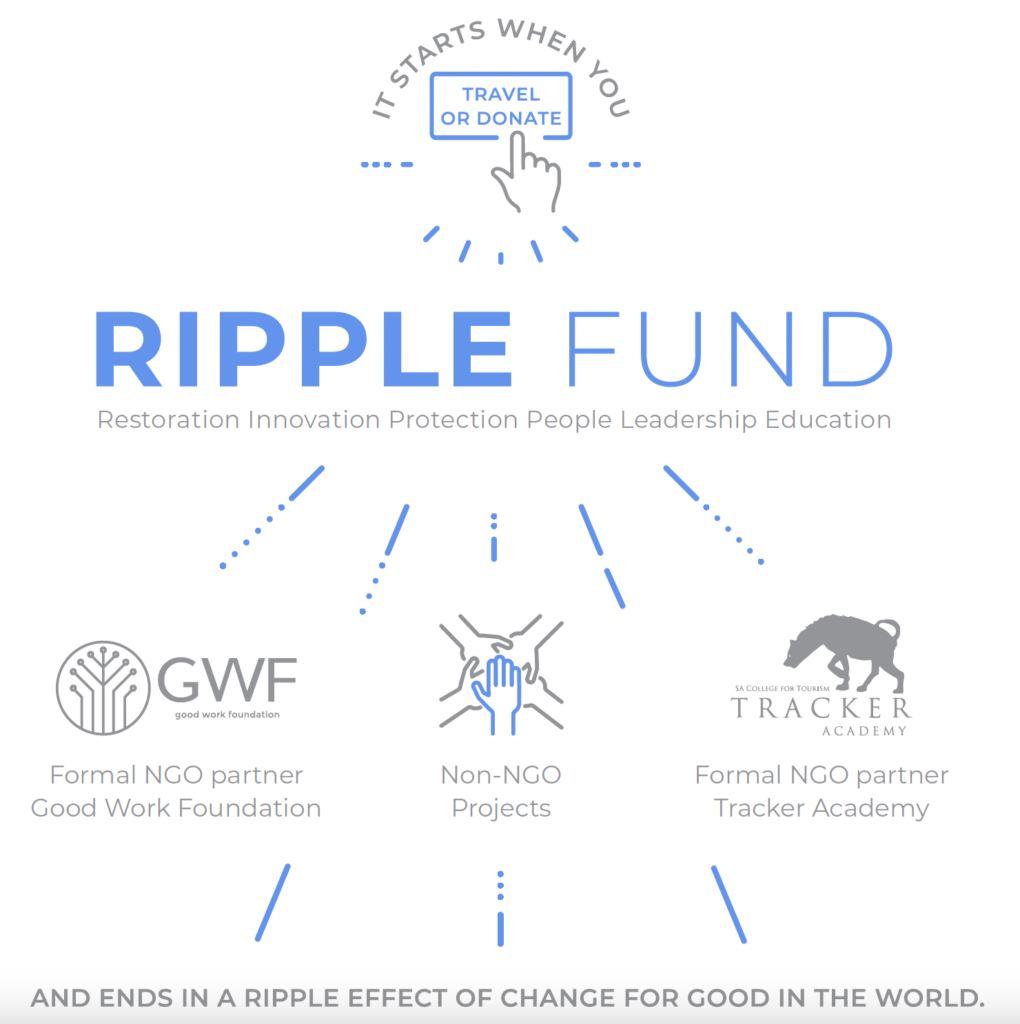 How to Contribute
If you would like some more detailed, one-on-one information, or if you would like to make a donation to the Londolozi Ripple Fund and start your own ripple effect, please reach out to us at ripple@londolozi.co.za
Donate to reimagining education with The Good Work Foundation (use the #Londolozi in the comments section. Please note, that this donation would come with a tax certificate for your contribution)
Donate to the preservation of ancient knowledge and the creation of safe havens for iconic species like the rhino with Tracker Academy and Rhino Guardians  (use the #Londolozi in the subject line. Please note, that this donation would come with a tax certificate for your contribution)
As is our tradition, we have dedicated a celebratory month to the remarkable projects that we support through the Londolozi Ripple Fund. Imagine a world where dreams of a brighter future are not just figments of imagination, but vivid, life-changing realities. Picture a realm where the Londolozi Ripple Fund projects are not just initiatives, but the very catalysts that transform lives and whole communities. In this wondrous realm, hearts overflow with joy, spirits are unshackled, and hope is more than a whisper in the wind. Through the magic of giving, we envisage a world where lives are touched, futures are rewritten, and communities thrive with an unstoppable vibrancy. Together, we aren't just dreamers, but the creators of a more compassionate and empowered world for all. One drop at a time.
Our heartfelt thanks goes out to all of you for sharing our vision and helping us make a meaningful difference in the world. Your contributions over the years have, no matter the size, already made a huge difference. We extend our heartfelt thank you to each and every one of you for standing with us each year, and in doing that, creating your own ripple effect out into the world.
Together let us make this a Giving November to remember.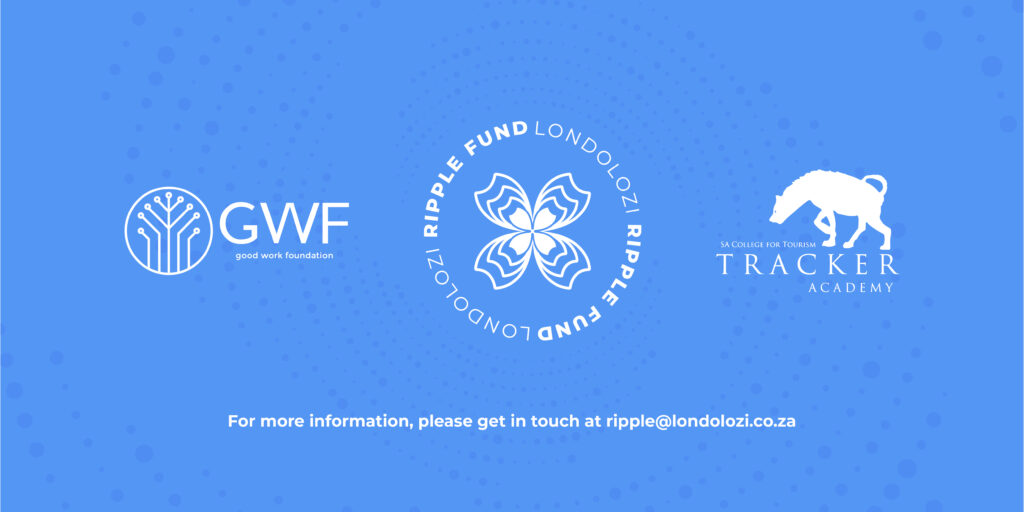 *The Ripple Fund is a private fund, administered by Londolozi, that provides seed funding without taking any fees. Your entire contribution will be provided to the cause that you choose. Should you require a tax certificate for your contribution, please donate to one of our two official NGO partners, The Good Work Foundation or The Tracker Academy.